Jesteś tutaj:
Home
/
H+P PROGRAMMER
H+P programmer advantages
Description
H+P programmer is designed to opearate with Home+ system electric heaters:
H+ heater for bathroom radiators
H+h heater for column, aluminium and cast iron radiators
Home+ System allows to manage electric heating system, composed of max.8 heating zones (Z1, Z2 etc.) and max.24 radiators installed in rooms. The system permits to group them and programm ambient temperatures in different modes, which you can adjust individually.
H+P programmer features:
wireless radio communication – the programmer controls heaters in whole house
controls up to 8 heating zones
advanced ambient/water temperature control
programming daily and weekly – every day in a different way, as you require
turbo-boost mode (easy heating and drying) – full heating in all zones for 1, 2 or 3 hours
ECO mode (energy saving) – you can lower temperature in whole house by 3 degrees
The programmer works on battery. You can charge batteries using a MicroUSB cable.
Installation and use
First start and Main Menu: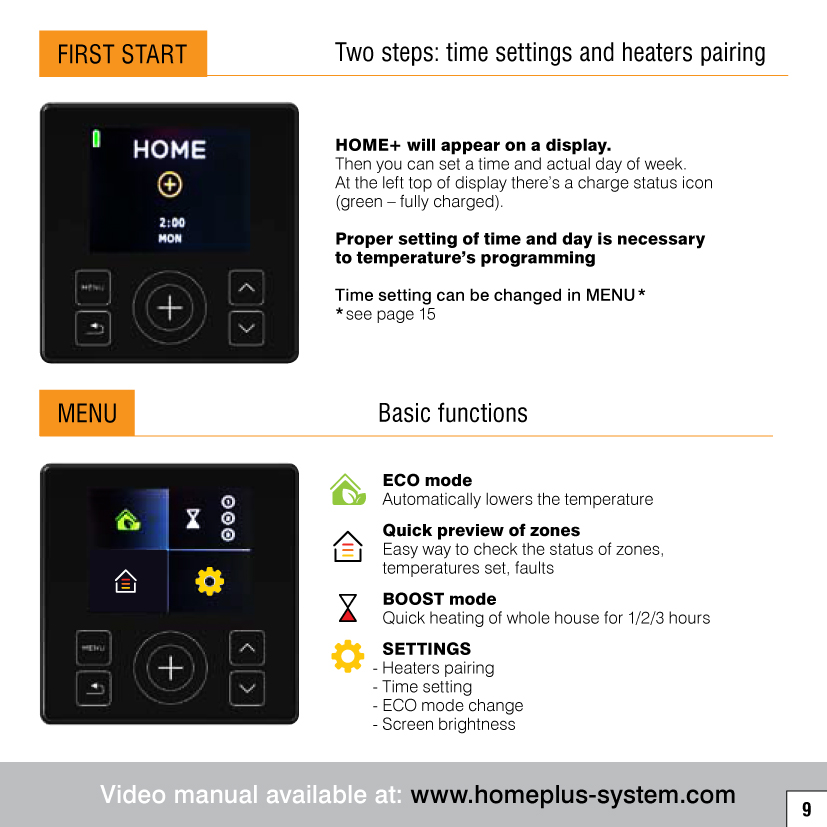 Setting zones/rooms (adding heaters):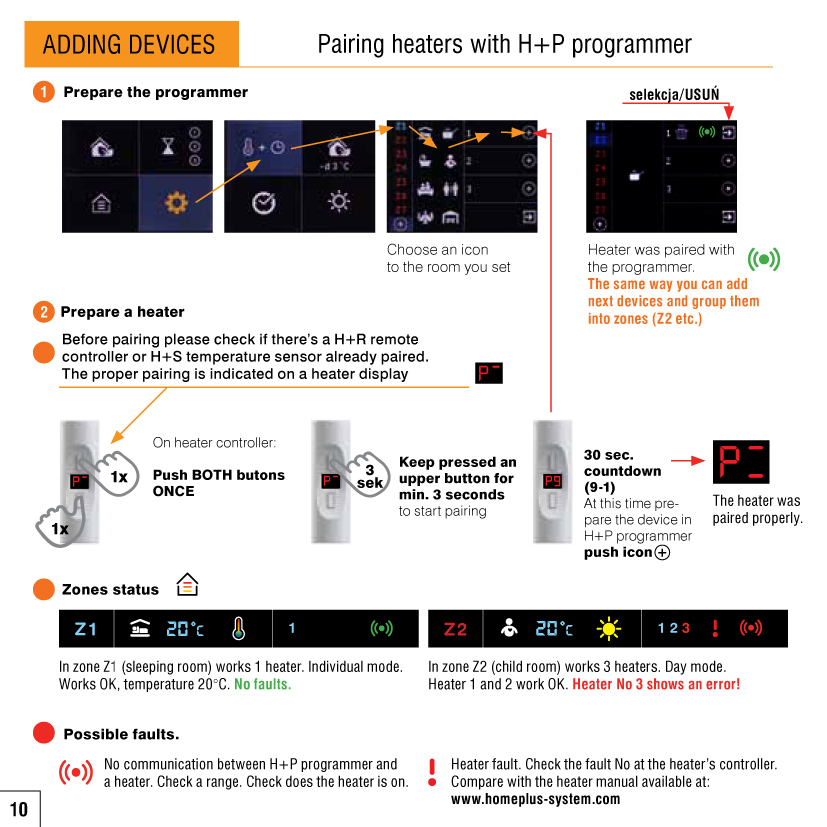 Temperature settings (programming)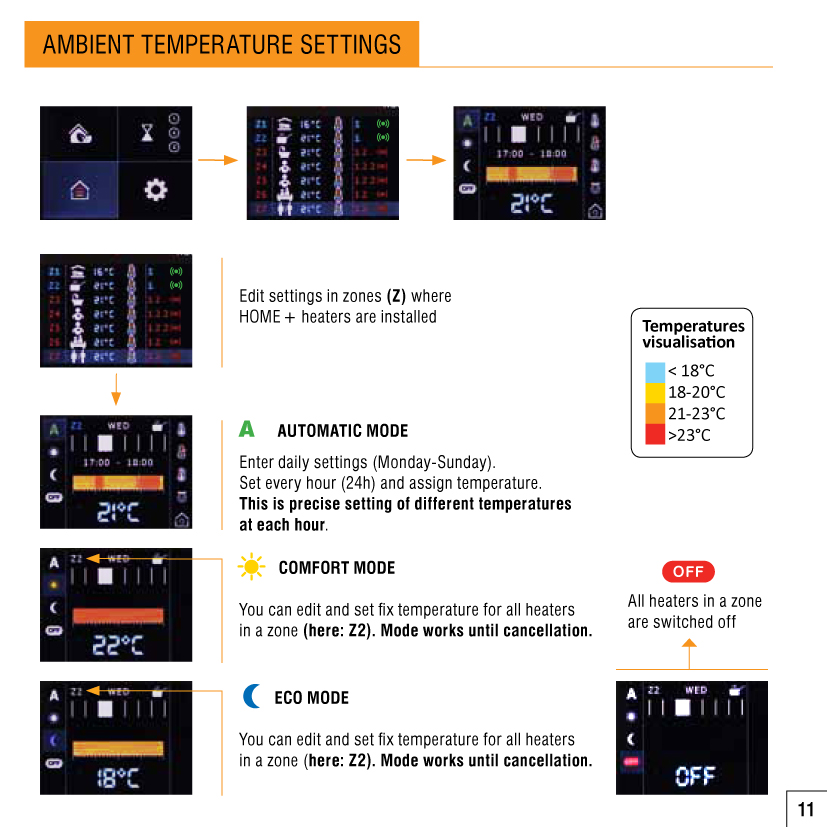 Automatic mode:
ECO mode – easy reduction of an ambient temperature in whole house by 3 degrees: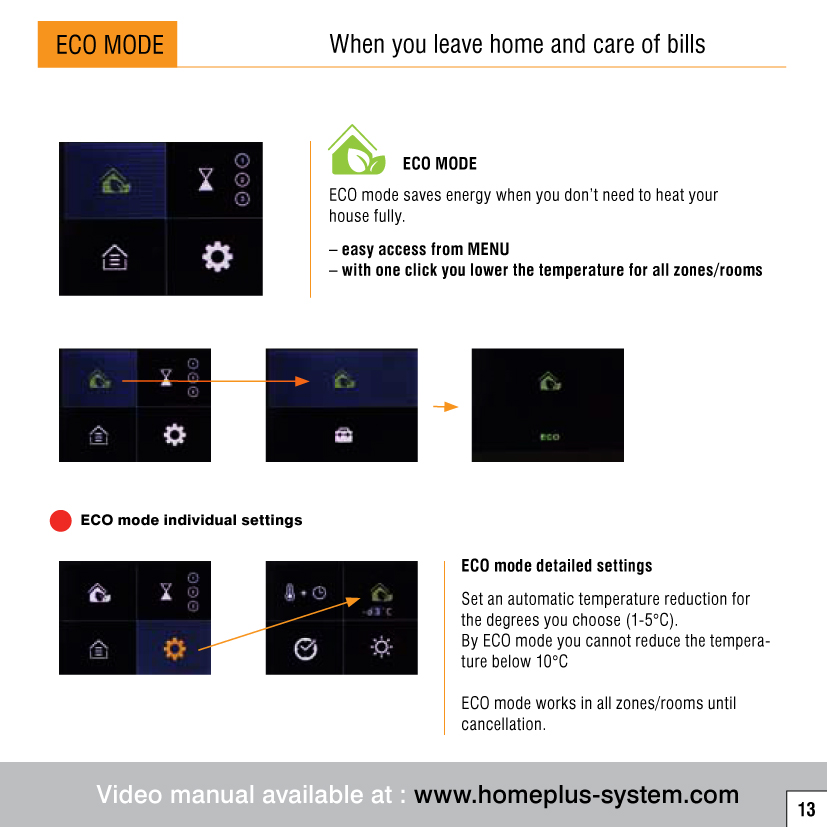 Turbo-boost mode: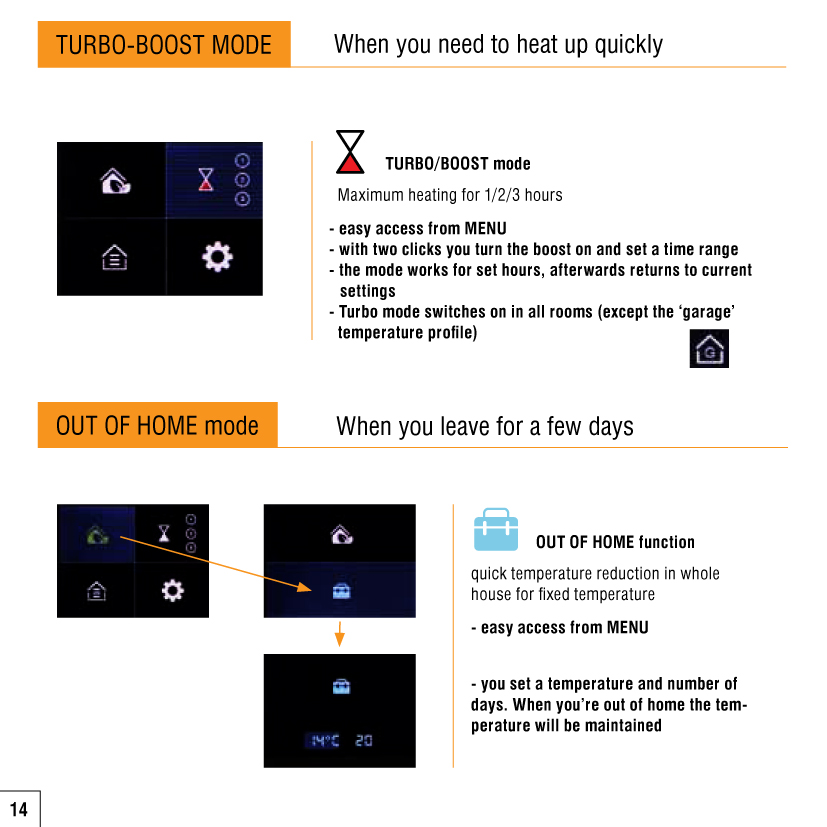 Technical settings: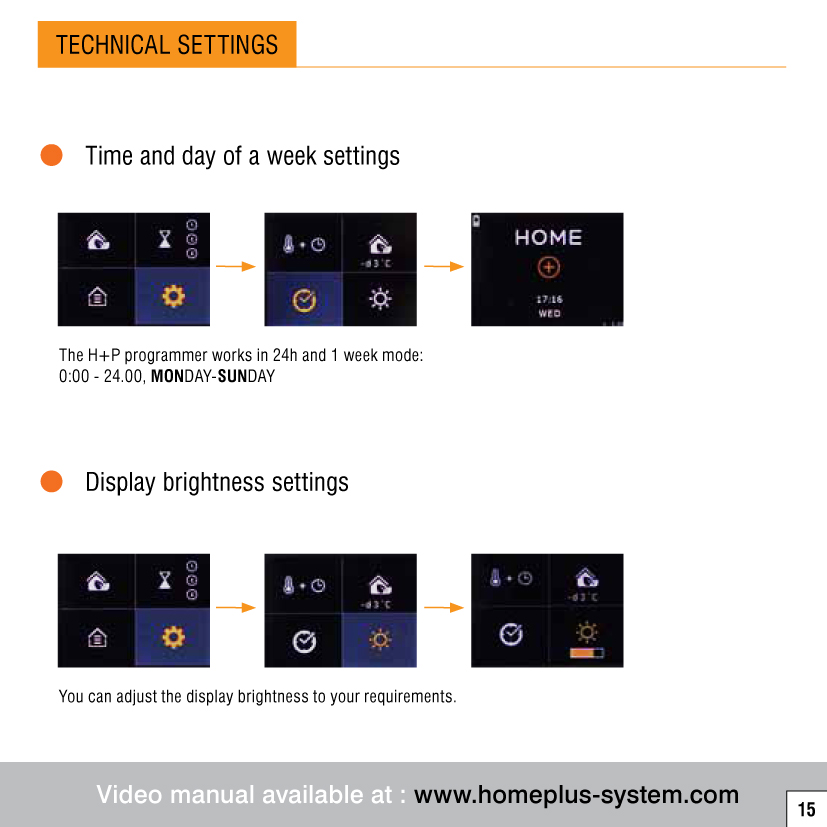 Video Manual
Video manual for H+P programmer:
Troubleshooting – what if a display stays dark?
Certificate
You can dowload a Declaration of conformity for Home+ Programmer HERE (pdf file)
Office/Production dept

Mników 322
PL 32-084 Morawica
Poland biuro@heatpol.com.pl
www.heatpol.pl
mob: +48 668 015 941
TECHNICAL DEPARTMENT
Janusz Wójtowicz
email:biuro.dt@heatpol.com.pl

+48 12 423-60-65,
+48 12 656-44-91,
fax: +48 12 280-55-20
SALES DEPARTMENT
Agata Dziekan
biuro.agata@heatpol.com.pl
GSM+48602243113
Katarzyna Dziekan
k.dziekan@heatpol.com.pl
GSM+48730200554
+(48) 12 423-60-65,
+(48) 12 656-44-91
fax: +(48) 12 280-55-20