ABOUT H+ HEATER
H+ heater is designed for bathroom radiators. It can work separately (paired with H+R remote controller) or can be connected to Home+ system (work with H+P programmer).
From January 2018 H+ heater has additional feature: programming daily and weekly. So it meets all requirements of new EcoDesign 2018 for electric radiators.
Available covers colours (front cover + electric connection cover + rosette): white, chrome, satin chrome, anthracite, steel. Other colours are available upon request.
Available shape of covers: O-shape collector, D-shape collector, Square cover, Universal cover

Available outputs: 150W, 300W, 600W, 900W, 1200W and 1500W
Heaters general characteristics:
work medium: water or water/glicol mixture
working temperature: 0-65 C (for ambient temperature 10-30 C)
voltage: 230V
electric connection: Unischuko plug with coiled cable or 900mm cable ready for hard wiring
assembled with: flange ½"
IP54
Material characteristics:
protective tube: copper
flange: brass
Tube and flange: chromium-plated
insulation: MgO (magnesium oxide)
heating coil: Kanthal wire
regulator: electronic
For our other models for bathroom radiators please check our website www.heatpol.com
INSTALLATION
How to match heater to your radiator's output:
Radiator output [W]

Recommended heater [W]

300-600W

600-900W

900-1200W

1200-1500W

powyżej 1500W

300 W

600 W

900 W

1200 W

1500 W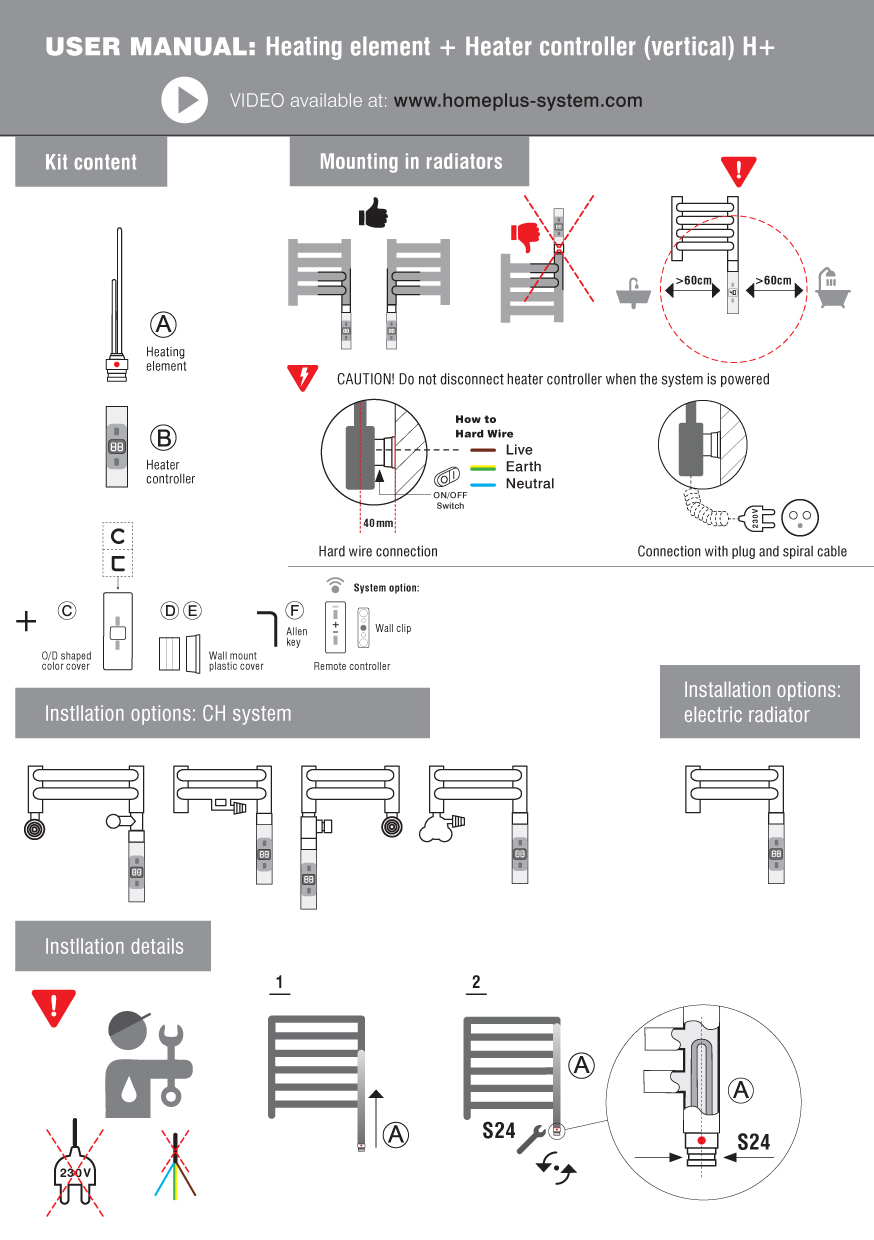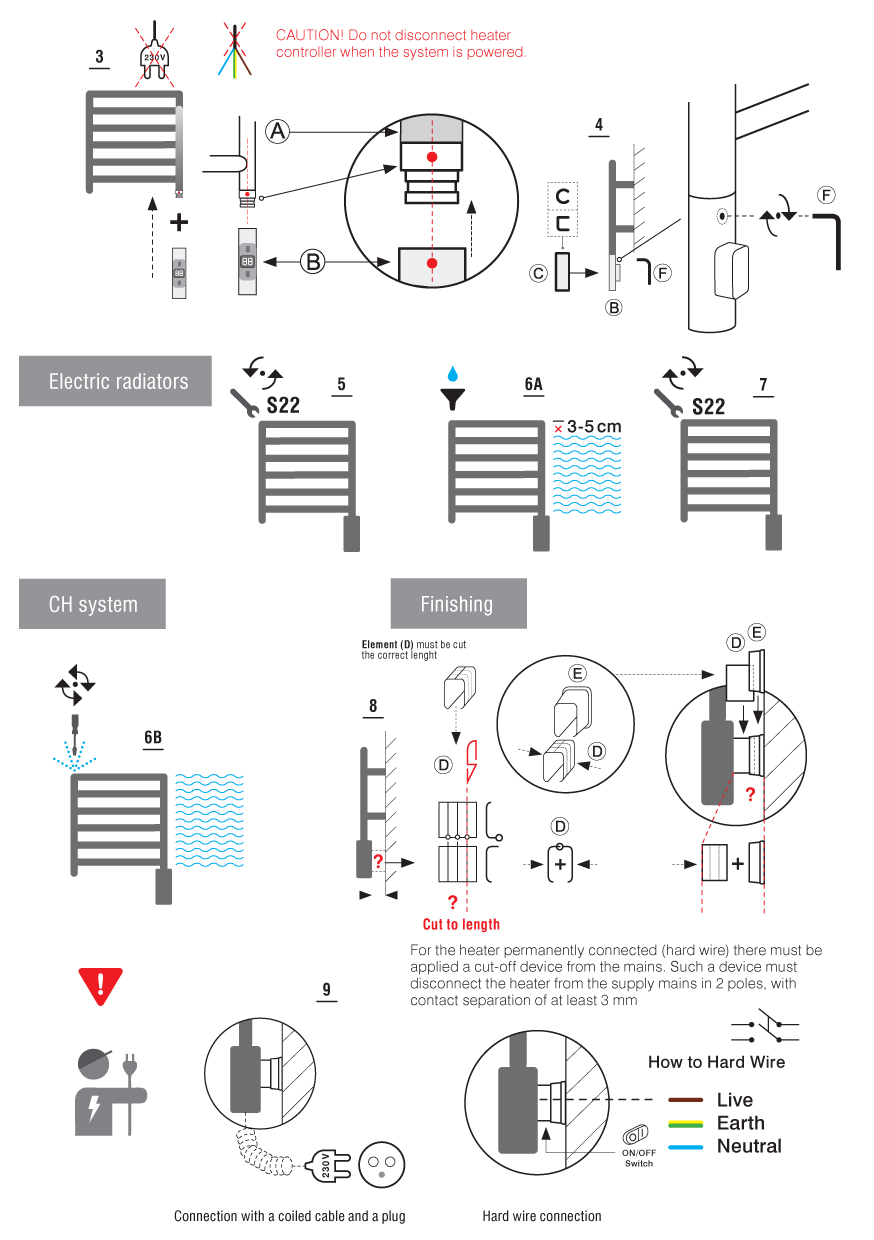 VIDEO MANUAL
Additional feature (available on request): programming daily and weekly:
WHERE TO BUY
If  you'd  like  to buy any product of Home+ System please contact us
CERTIFICATE
You can dowload a Declaration of conformity for Home+ heaters (H+ and H+h models) – HERE (pdf file)
Office/Production dept

Mników 322
PL 32-084 Morawica
Poland biuro@heatpol.com.pl
www.heatpol.pl
mob: +48 668 015 941
TECHNICAL DEPARTMENT
Janusz Wójtowicz
email:biuro.dt@heatpol.com.pl

+48 12 423-60-65,
+48 12 656-44-91,
fax: +48 12 280-55-20
SALES DEPARTMENT
Agata Dziekan
biuro.agata@heatpol.com.pl
GSM+48602243113
Katarzyna Dziekan
k.dziekan@heatpol.com.pl
GSM+48730200554
+(48) 12 423-60-65,
+(48) 12 656-44-91
fax: +(48) 12 280-55-20